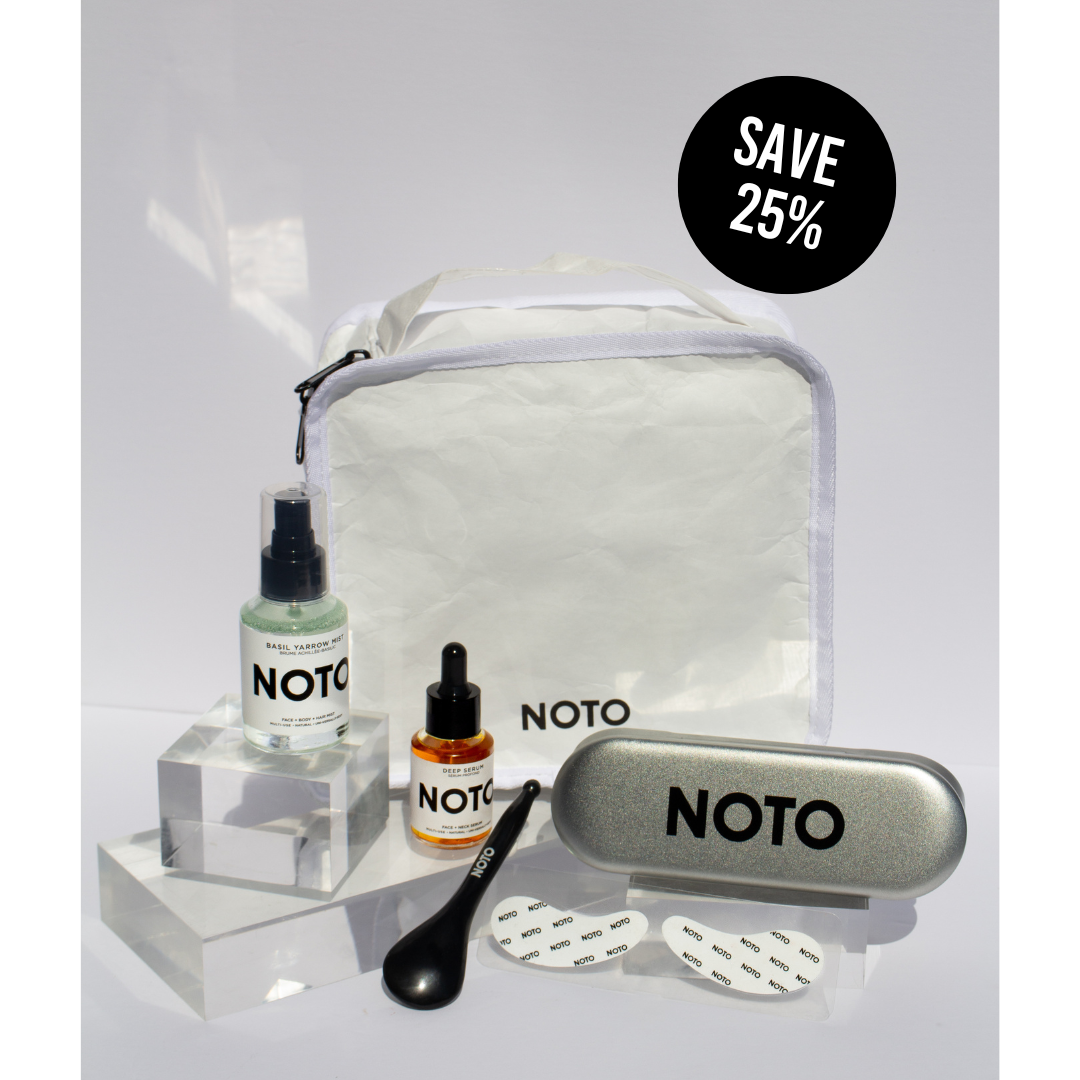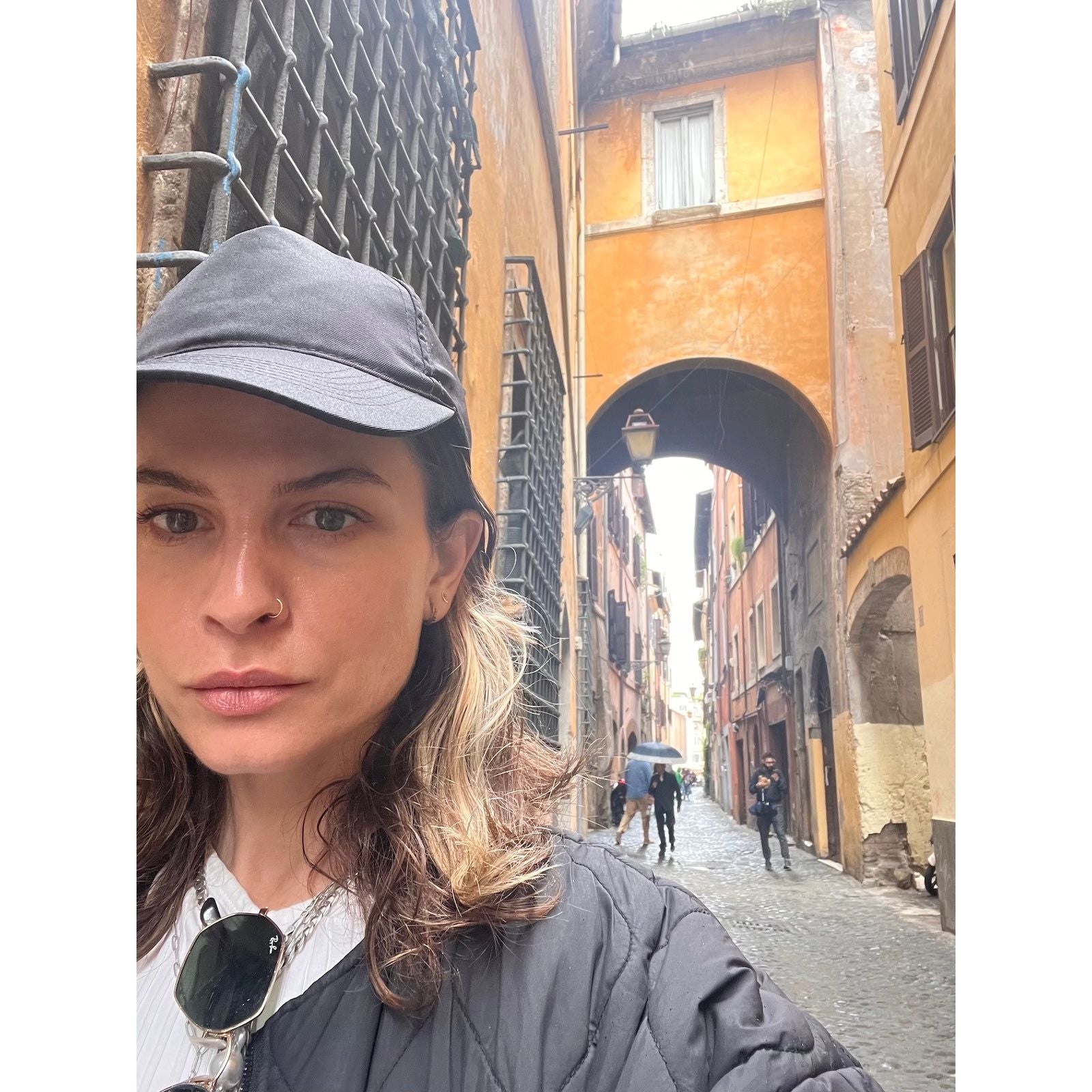 GLORIA'S TRAVEL KIT // A 25% SAVINGS: BASIL YARROW MIST, DEEP SERUM - 1 OZ, BIAN STONE FACIAL TOOL, RE/SET REUSABLE EYE BOOST MASKS, WASHABLE CARRY-ALL BAG.

A few key multi-use essentials, curated by Gloria, for anywhere you travel. Basil Yarrow Mist brings a cooling spritz for a face, body and hair refresh all day, Deep Serum for a hydrating + brightening glo, Reusable Eye Masks to plump + enhance, and the Face Tool for a relaxing massage and lymphatic drainage. Kit bag is made from Tyvek, a continuous fiber that's 100% recyclable, water-resistant and tear-proof.
"To keep my skincare routine on point, I created my perfect travel kit // 4 key products [all TSA friendly] to stay refreshed, hydrated and grounded; in our recyclable, washable carry-all bag. " – Gloria
The products in this set are vegan, natural, cruelty-free, and uni-versally-sexy for ALL.