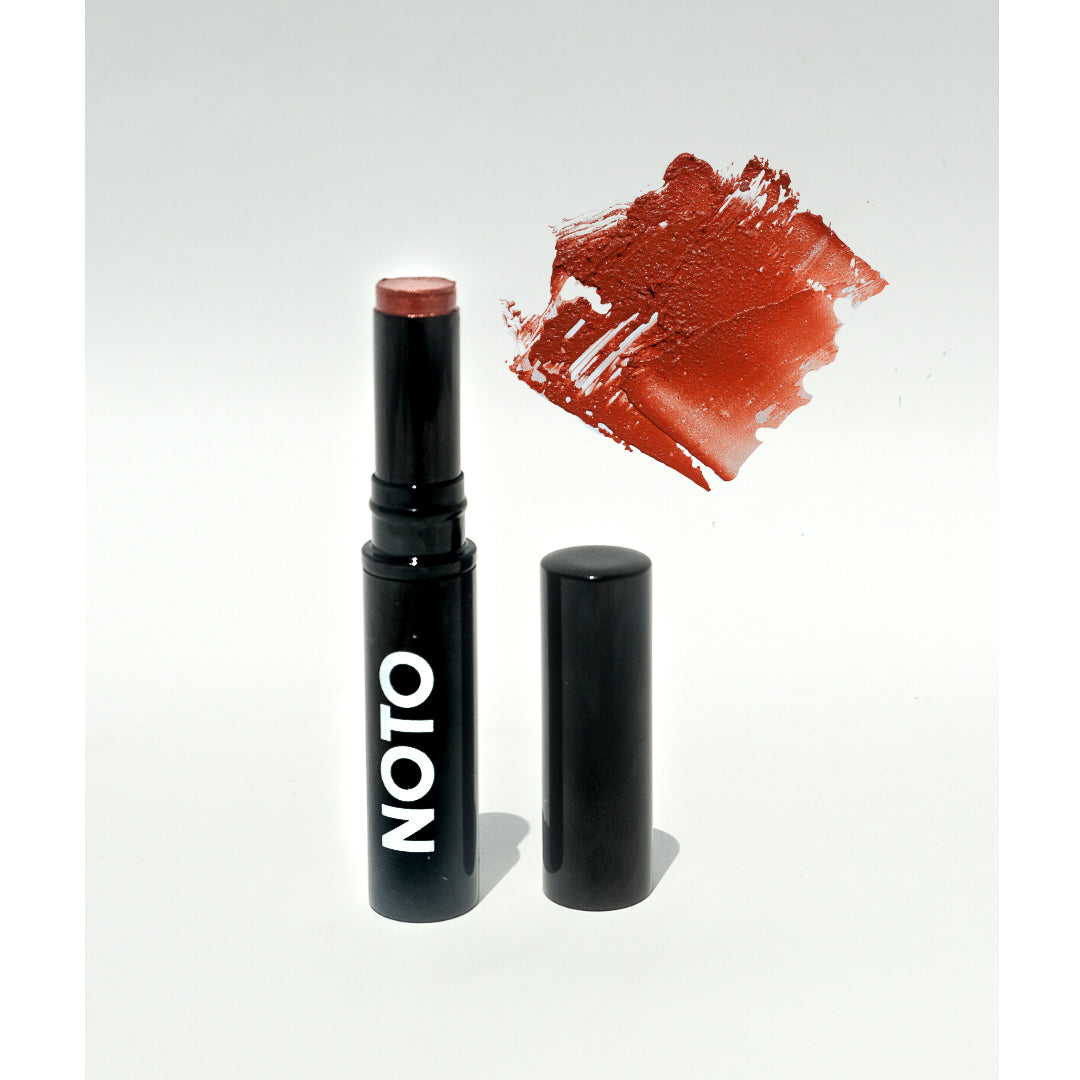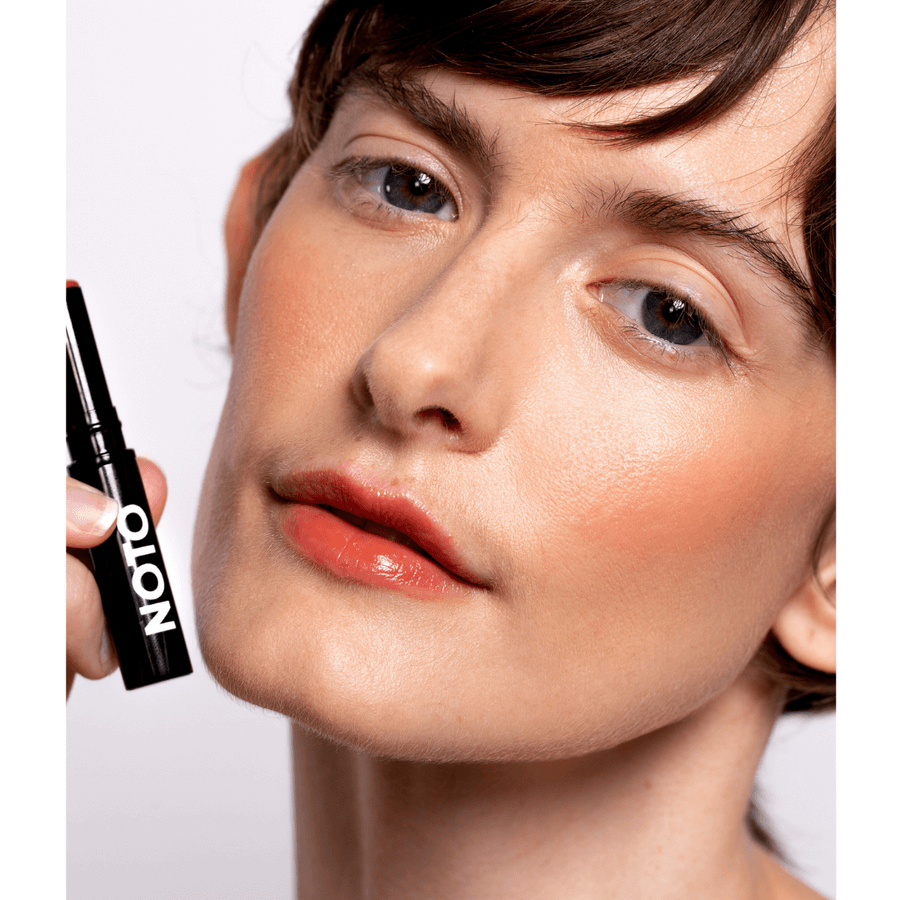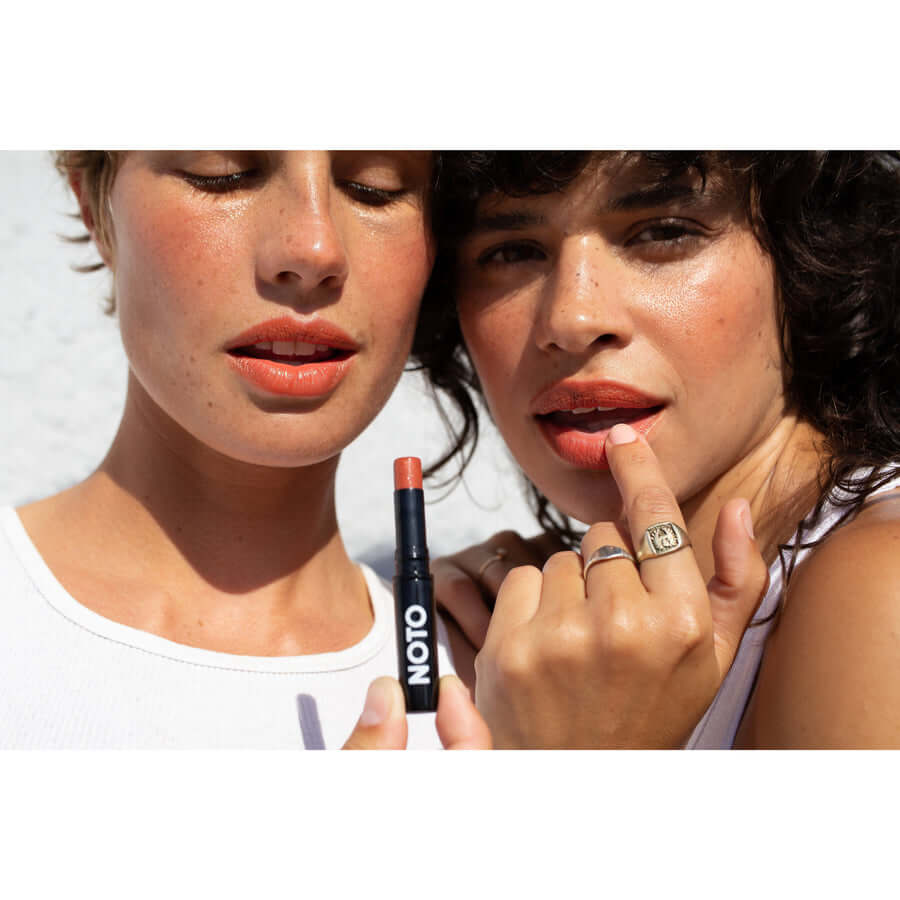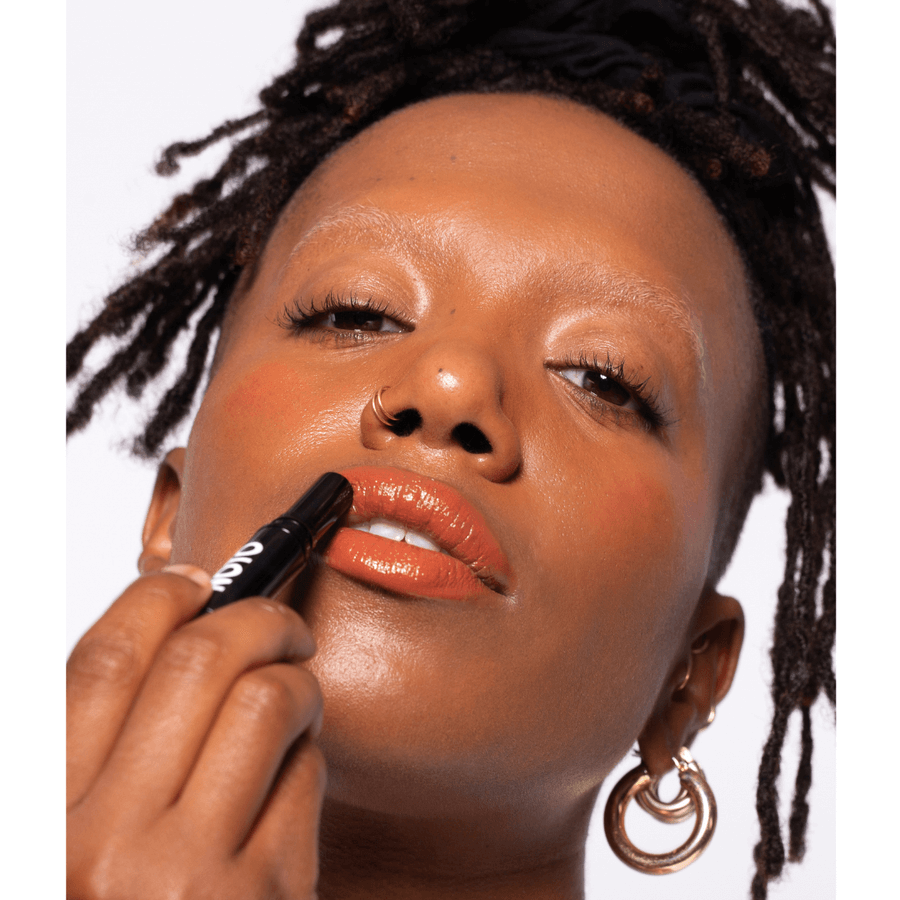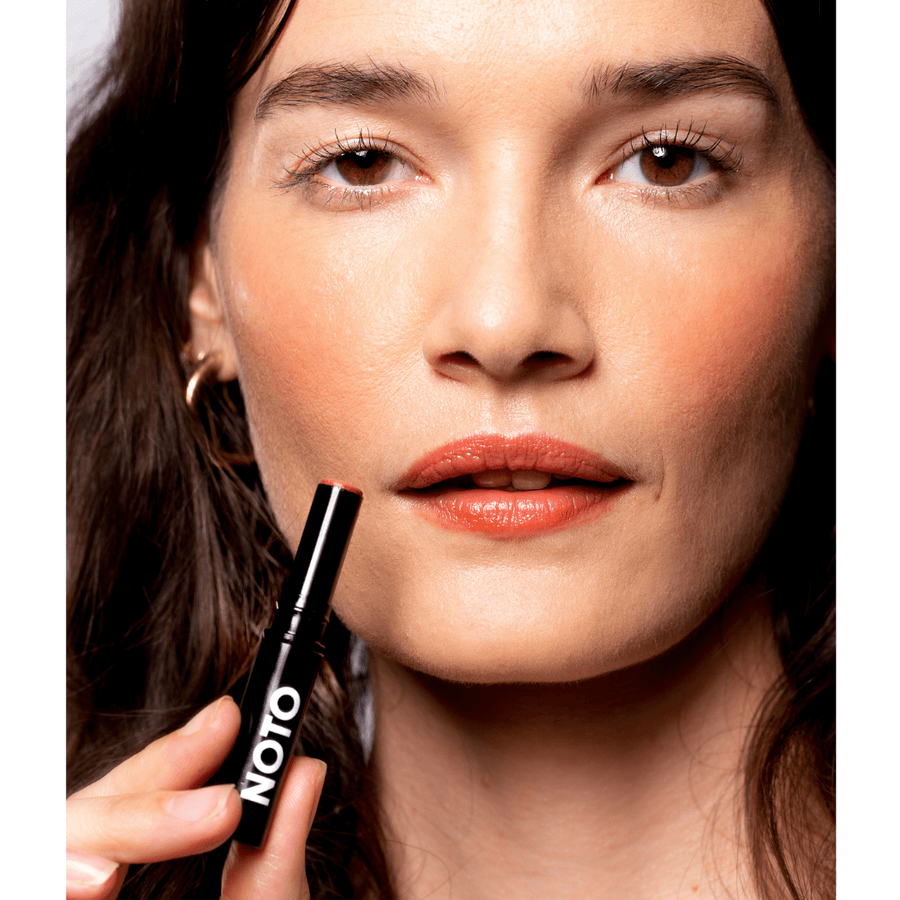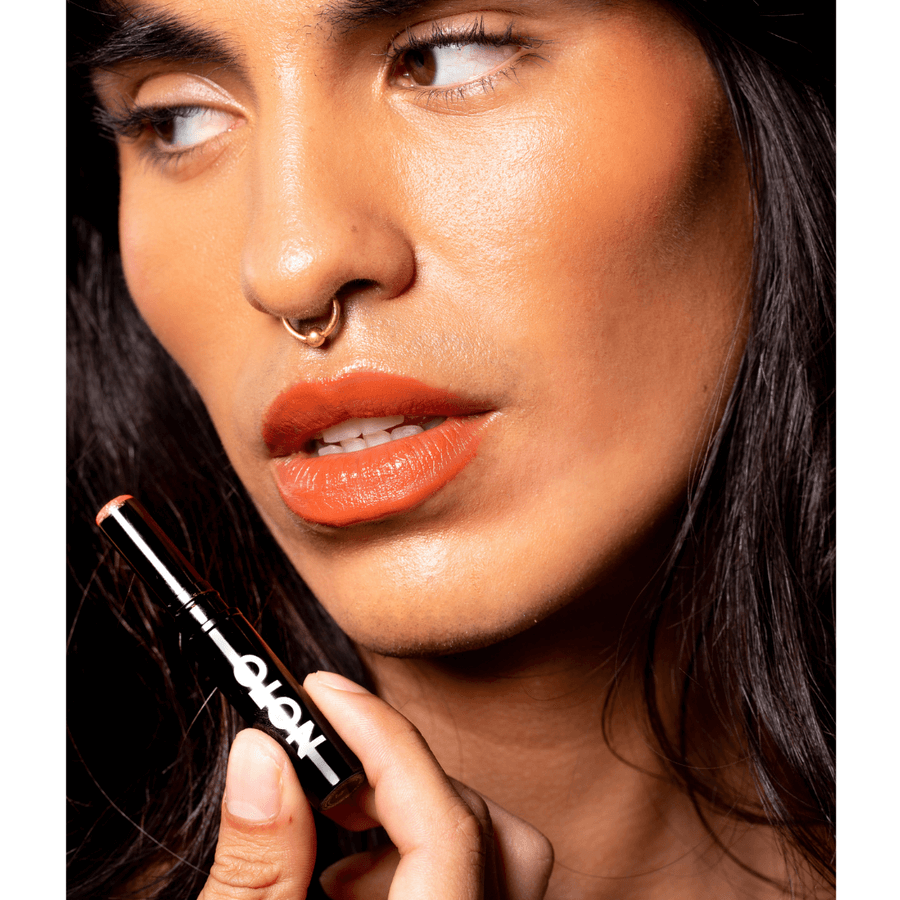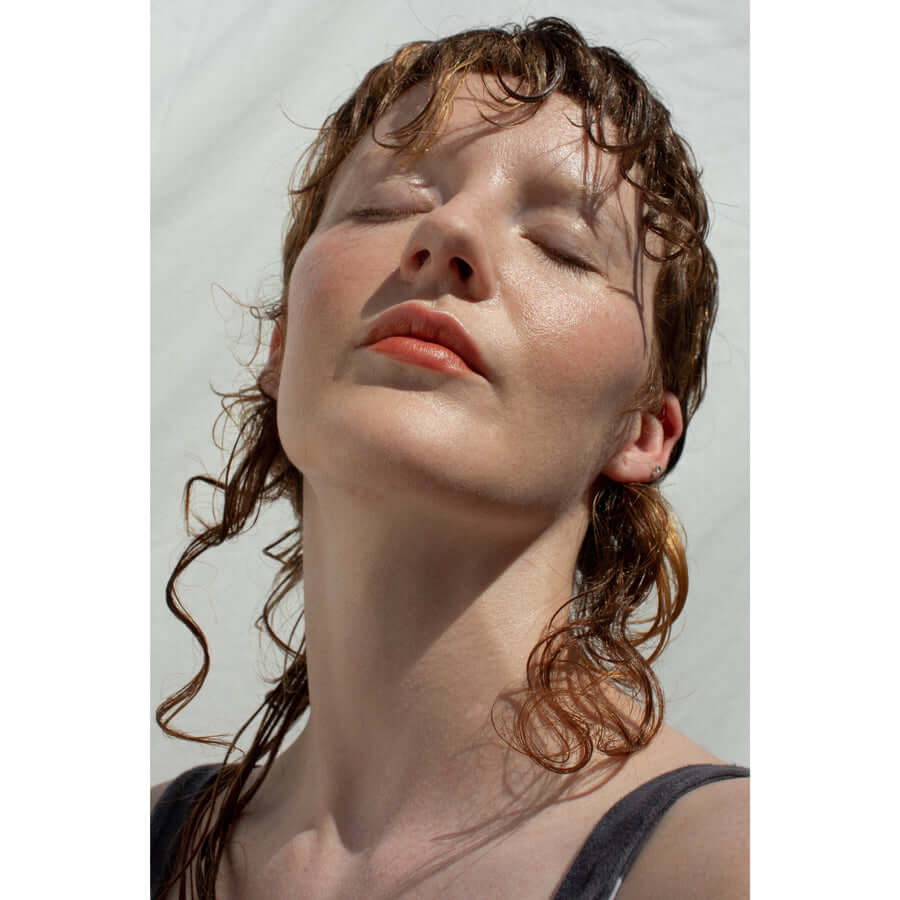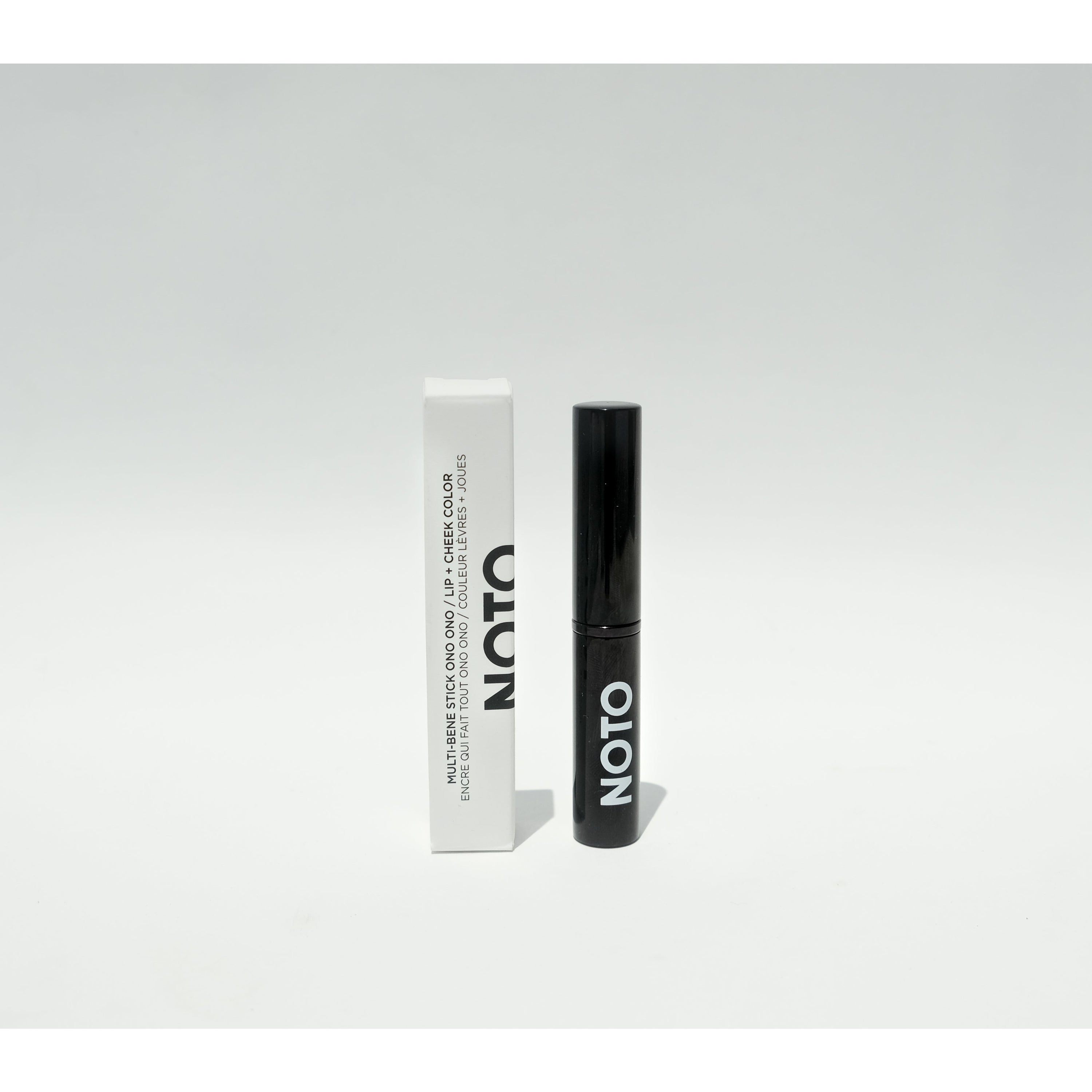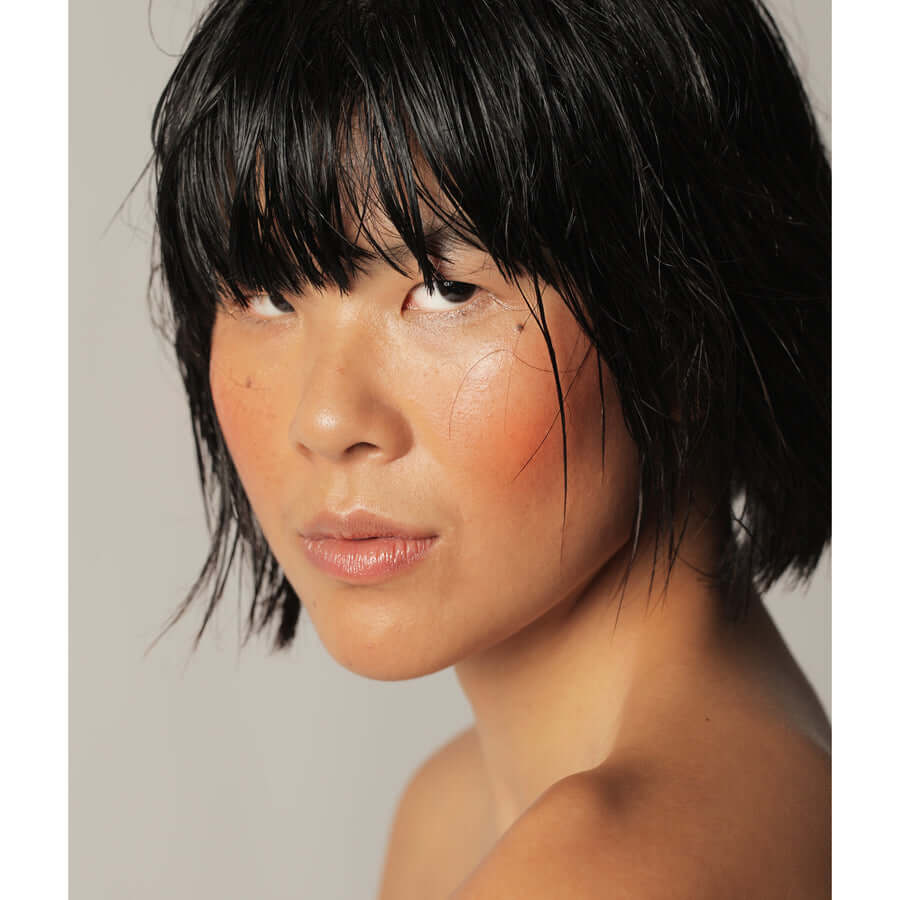 ONO ONO - MULTI-BENE STICK // LIPS + CHEEKS
Description
Key Active Ingredients
How to Use
Beauty That Gives Back
Lip and Cheek Tint
Vegan and uni-versally-sexy, the Ono Ono lip and cheek tint comes in new, luxe, more sustainable packaging with more product for all your multi-use needs.
Ono Ono is our most popular multi-bene in a terracotta peach lip and cheek tint that builds, nourishes, and repairs. The name is inspired by the one and only Yoko Ono. The color is inspired by warm nights in Sicily, and flushed cheeks after watching the sun rise and set.
Our lip and cheek tint is not only beautiful, but also food for the skin and senses with thoughtfully chosen organic ingredients that act as skincare first. As always, we prioritize organic, natural ingredients and sustainable choices.
• Organic Olive Oil: Packed with fatty acids and high in antioxidants.
• Organic Shea Butter: An anti-inflammatory ingredient with vitamins A and E.
• Rosehip Seed Oil: Hydrates your skin and lips.
• Iron Oxide: A fair trade ingredient for longer-lasting color.
• Peppermint Oil: Increases blood flow to your skin and lips.
• Vitamin E: Extracted from sunflowers to soften and heal.

FULL LIST INGREDIENTS:
*Olive Fruit Oil, Peppermint, *Coconut Oil, *Shea Butter, *Jojoba Seed Oil, Rosehip Seed Oil, Vitamin E, Sunflower Seed Oil, *Neem Seed Oil, *Rosemary Leaf Extract, *Sustainable (RSPO Certified) Palm Fruit Oil, Sunflower Seed Oil, Candelilla Wax, Batch Certified Red #40
* Organic
APPLY:
Twist up the lip and cheek tint and apply wherever you'd like a pop of peachy goodness. You can layer on for rich color or tap away the excess for a more subtle, diffused color. Apply with a brush for a painterly, artistic finish.

MULTI-USE:
From lips and cheeks to nose and chin, you can apply this tint stick anywhere you'd like a peach tint.

TIP:
Use our peach lip and cheek tint alone for a true peach color or add on top of lip liner for a more defined look. For a more sheer, juicy look, add a bit of lip balm. Also, perfect for a natural sun kissed moment on the cheeks.
We create multi-use, inclusive, clean skincare and beauty products packed with uncomplicated yet high performing ingredients that change your skin with regular use.
We celebrate individuality, while cultivating a creative and mindful community. And we strive to create impact through action with our give back program, supporting organizations that do good.
ONO ONO - MULTI-BENE STICK // LIPS + CHEEKS